Nourish and Protect Your Skin in the Shower all Winter Long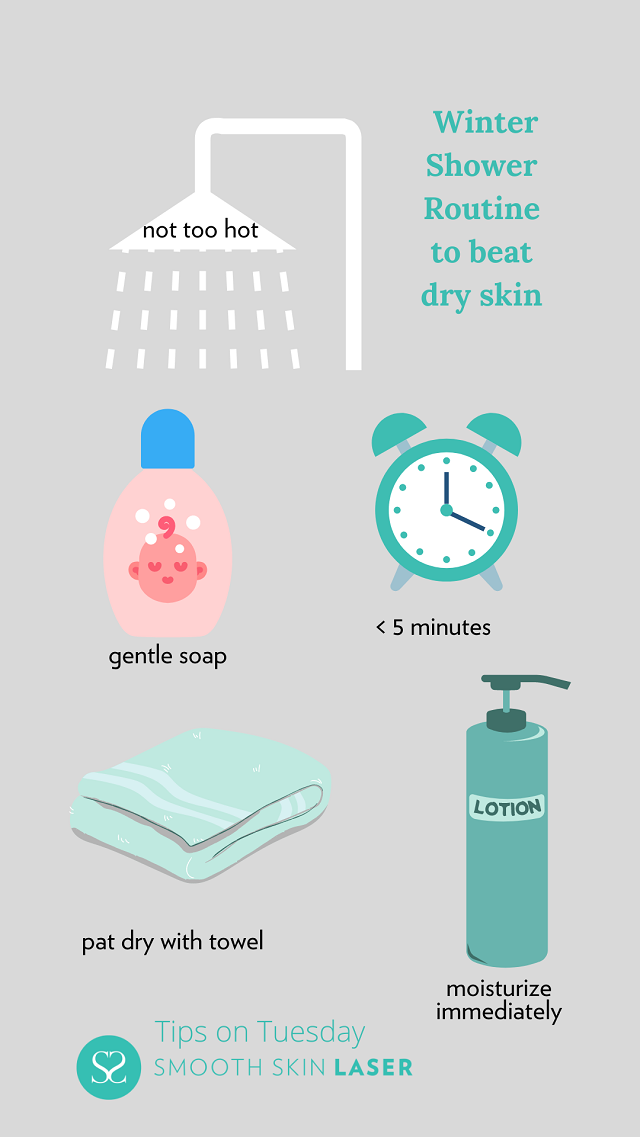 Cool, wet weather drives most of us indoors where we are exposed to drying heat that also dries our skin. It's important to remember to keep your skin nourished and protected throughout the winter season.
Here are some simple tips to keep your skin looking its best in cooler, drier temperatures:
First, LOWER the temperature of your water a few degrees. A HOT steaming shower or bath on a cold day may sound comforting, but hot water is actually the enemy of dry winter skin. "Too much hot water causes increased evaporation of your skin's natural hydration," explains Anne Chapas, M.D., a dermatologist in New York City.
Second, SHORTER IS BETTER. In fact, 5-10 minutes is ideal.
Third, use low irritant/moisturizing soaps. Low irritant soaps include J & J Baby Shampoo, Cetaphil Gentle Cleansing Bar, and Aveno Oatmeal Soap. Do NOT over-wash -- doing so can actually remove protective oils in your skin. If you really want to make it more moisturizing, swap out soaps entirely for a body cleansing oil with fatty acid-rich soybean oil or other plant oils to encourage your skin's moisture barrier. One option is Eucerin Skin Calming Body Wash, made with soybean and castor seed oils.
Fourth, IMMEDIATELY AFTER you wash or bathe, be sure to towel off excess water. Allowing skin to "air dry" can actually make skin drier than it was prior to getting wet.
And finally, after towel drying, apply a THICK layer of hydrating moisturizer IMMEDIATELY to "lock the water in." Consumer Reports found that there were several excellent, low-cost moisturizers available at most grocery stores: Cetaphil, Eucerin, and Vaseline Total Moisture.
These simple steps will help keep your skin looking and feeling nourished throughout the colder months and you will be ready to step into Spring with Smooth Skin!